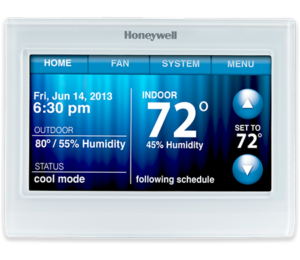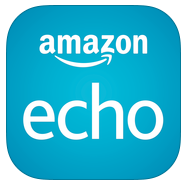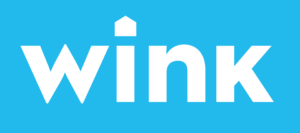 Honeywell Wi-Fi smart 7-Day Programmable Thermostat
With your home's Wi-Fi connection, you can control this thermostat from anywhere in the house. Or with the Total Connect Comfort app, you can monitor or control your heating and cooling system with your smartphone from anywhere and anytime you choose. Back home, you'll like the look of the thermostat's colorful, high-definition touch screen. Change the color to any you wish. Simple programming and touch-screen input make the Wi-Fi 9000 thermostat easy to set up and intuitive to use.
Free mobile apps and computer access
Seven-day programming
Energy savings mode
Advanced fan/control comfort
Simple programming
Five-year limited warranty
Professional installation
customizable screen colors to match your homes decor
Wink and Smart things compatible
Amazon Echo compatible
unlike Nest, there are no monthly fees to pay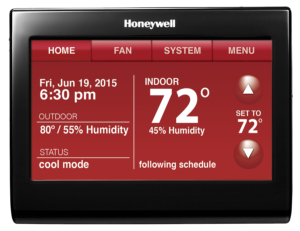 Honeywell Wi-Fi smart 7-Day Programmable Thermostat with Voice Control
Add your voice to what you can do with this thermostat
The star of the Wi-Fi 9000 with Voice Control is the voice-activated recognition and control. You can say, "Hello, thermostat," and it will respond to your voice input to change the temperature. That's not to say other features should go unnoticed, for example the Wi-Fi connection that empowers your smartphone, tablet or computer to remotely control the thermostat inside the home or from anywhere with the free app on your smartphone. The thermostat also looks sharp, thanks to the large, customizable color touch screen. You can change the screen color to match paint, your mood or support your favorite team. Connect with the thermostat that's all about comfort, convenience and saving you money on energy bills. You spoke up. We listened.
Seven-day programming
Simple to program
On-screen comfort information
Advanced fan/control comfort
Energy-savings mode
Internet time sync
Five-year limited warranty
Professional installation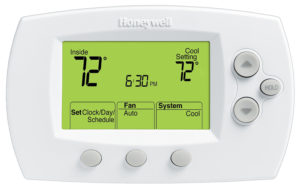 FocusPRO® 6000 5-1-1/5-2 Day Programmable Thermostat
What you see is what you get — simplicity, comfort and savings
Tired of thermostats that are hard to read? The FocusPRO® 6000 has the largest backlit screen of its kind. This makes it easy to program and check status. The thermostat's weekday/weekend programming can help save on your heating/cooling costs.
5-1-1/5-2 Day Programming
Large backlit digital display (also available in smaller standard screen size)
Dual-powered – battery or hard wired
Built-in instructions
Five-year Warranty
Exclusive features (available only from the pros)
Professional installation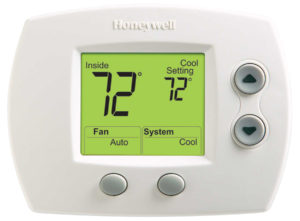 FocusPRO® 5000 Non-Programmable Thermostat
A versatile thermostat from the trusted name in thermostats
Our FocusPRO® 5000 Non-Programmable Thermostat can be configured for up to two heating and cooling conventional systems and heat pump. The backlit digital display is easier to read in various lighting conditions. Seasonal battery replacement couldn't be any easier — just use the flip-out door.
Soft key controls
Display size options (large or standard screen size)
Five-year warranty
Professional installation
Contact us in the form below or call us at (520) 623-5449 for more detail
Office Address
3149 E 47th St
Tucson, AZ 85713
Hours
Monday – Friday:
8am to 5pm
Contact Us
Phone: (520) 623-5449
Email: mail@bakersair.com
Baker's Mobile Aire – Air Conditioning and Heating Specialist
You can save money and become more energy efficient with the right heating and cooling system. Air conditioning Tucson for over 42 years, Baker's Mobile Aire can help you with heating, cooling, air conditioning, evaporative cooling, dryer vent cleaning, duct cleaning, and all your HVAC needs.